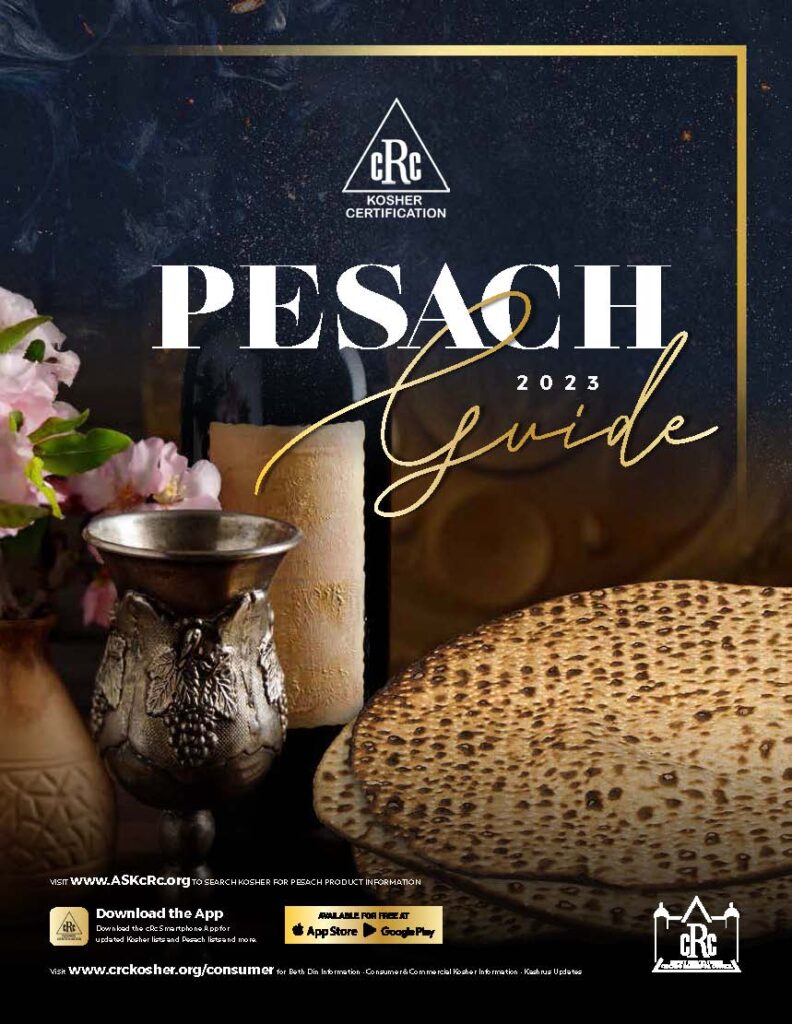 March 17, 2023
The cRc Kosher is happy to announce that our popular Pesach Guide 2023 is now available for free pickup in select Chicagoland stores. It is also available for free download on our dedicated Pesach Page.
Our Pesach Guide includes everything you need to prepare for Pesach, including our classic Shopping Guide, Pesach Liquor List, Milk & Dairy Products, Medicine & Cosmetics Guidelines, Kashering & Tevillas Keilim Guidelines, Dietary Needs, Seder Prep, Pesach Food for Pets, Fruit & Vegetable Guide, and Your Questions Answered. It also includes interesting and informative articles, such as Kashrus Photos, and Where We've Been.
Further, our newly-designed Pesach Page website has been updated with a number of enhancements, including:
Download the full Pesach Guide
Download selected Pesach Guide articles
Links to selected full articles – including sources
Link to ASKcRc to get specific Pesach product information
Links to a new Pesach Alerts and Products page
Links to our new Audio Library
Links to our Pesach Videos
Links to Pesach FAQ – we created a fully searchable library of all our Pesach FAQs
Links to our General Pesach Policies
Link to our Lipstick Checker
Our popular consumer website, Askcrc.org, as well as our apps (Android and Apple/iOS) have also been updated with the Pesach info.
cRc Kosher – Here to help you with your busy Pesach preparations, in the kitchen and beyond.